Auch heuer luden die Musikerinnen und Musiker wieder zum Frühlingskonzert in den Veranstaltungssaal des Gemeindehauses Pilgersdorf, welches dieses Mal durch das gewählte Datum am 27. März 2016 zu einem Osterkonzert wurde.
Die von unserem Kapellmeister Andreas Heschl getroffene Stückauswahl reichte von zackig und modern bis hin zu klassisch und allseits bekannt, wodurch für jeden Musikgeschmack etwas Passendes dabei war.
Hier ein Auszug aus unserem diesjährigen Programm, durch welches unsere Marketenderin Katharina Seidl mit ihrer unterhaltsamen Moderation führte:

P.O.S. - Konzertmarsch
Säbeltanz
The Phantom Of The Opera
Fröhliche Stadtmusikanten - Konzertpolka
Von Freund zu Frend – Polka
Mac Gyver
My Heart Will Go On
A Morricone Portrait
Somethin' Stupid
Abba In Concert Medley

Auch die Kleinsten unseres Flohhaufns waren ein Fixpunkt in unserem Konzertprogramm und beim Stück "Land Of Hope And Glory" stellten sie unter der Leitung von Johannes Bürger ihr Können unter Beweis.

Einige Musikerinnen und Musiker wurden im Zuge des Konzerts für ihre langjährigen Tätigkeiten im Musikverein geehrt. Der Burgenländische, aber auch der Österreichische Blasmusikverband ehrte folgende Mitglieder: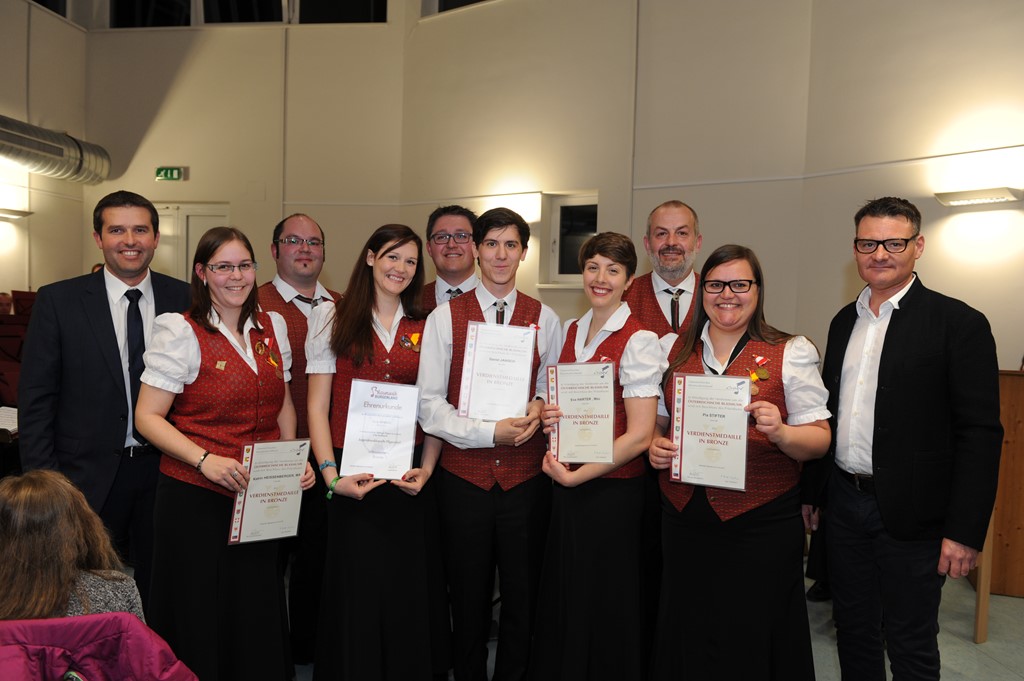 Katrin Heissenberger

Doris Janisch

Daniel Janisch

Eva Harter

Pia Stifter


Im Anschluss an das Konzert fand bei dem ein oder anderen Gläschen Wein und – passend zum Veranstaltungstag – bei Ostereiern und Osterbeugl ein gemütliches Beisammensein im Gemeindehaus statt.

Fotos zur Veranstaltung finden Sie in der Galerie.